Gambling Industry Changes the UK Will See in 2019
edit:casino time:2019-01-06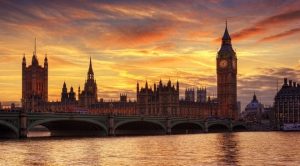 The past few years have been a dynamic period for the UK gambling sector. Various changes are being brought to life by local regulators, with 2017 and 2018 being marked by successful performances of gambling operators. Currently,
the gross gaming yield of the British gambling industry
is estimated to approximately
£14 billion
, and online gambling accounts for about
£4.7 billion
of the overall amount.
Apart from registering a stable gambling revenue increase, 2018 has also posed some challenges to the operators, because country's legislators realised that the great success of companies, measured in growth and prosperity, has been hurting local gamblers, their families and even entire communities.
As a matter of fact, the UK has been facing a serious crisis due to constantly increasing gambling participation and problem gambling rates, which turned into some of the main reasons for legislators to make a step towards changing the UK gambling laws. A number of bills, which are expected to take effect as early as 2019, have been passed by the country's gambling regulators in 2019.
FOBT Maximum Stake Reduced to Tackle
Gambling
Addiction Rates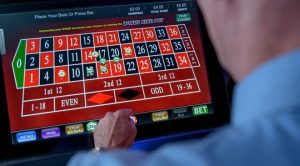 Following a lengthy review and waves of criticism, in May 2018, the Department for Digital, Culture, Media and Sport (DCMS) finally revealed a decision to slash the maximum wagers allowed at
fixed-odds betting terminals (FOBTs) from £100 to £2
.
As Casino Guardian reported at the time, FOBTs have been pointed as some of the greatest evils in the UK gambling industry and as a key reason for constantly increasing problem gambling rates, especially in disadvantaged communities. According to anti-gambling campaigners, thousands of people nationwide have been affected by negative consequences related to the notorious machines, with gambling addiction rates constantly increasing in the country.
The Association of British Bookmakers (ABB) has noted that the reduction of the maximum stake would probably hurt the performance of gambling operators and tried to require a delay of the new policies, saying that businesses would need extra time in order to adjust to the changes of the status quo. UK gambling companies also warned that the FOBT maximum stake reduction could lead to closures of high-street betting shops and massive layoffs across the industry.
Despite the fact that the HM Treasury revealed expectations that it could lose over £100 million on an annual basis as a result of the reduction of the FOBT maximum stake.