ClubsACT CEO Warns Gambling Reforms Could Push Local Gamblin
edit:casino time:2018-10-29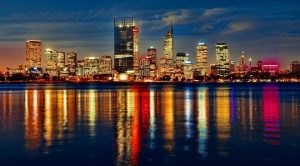 Gwyn Rees
, the Chief Executive Officer of
ClubsACT
, has shared an opinion on the Government's gambling reforms, saying that
it could hurt its own poker machine-generated revenue
should it go too far with the planned crackdown.
Mr. Rees further explained that too harsh reforms could even make problem gamblers look for other options, going to Queanbeyan clubs.
The ClubsACT's CEO made these claims following the report issued by the Canberra Gambling Harm Reduction Alliance, which was aimed at urging the Government to consider a possible reduction of the maximum bet limit allowed in the Australian Capital Territory (ACT) from AU$10 to AU$1.
Earlier in October, an analysis carried out by Dr. Charles Livingstone from the Monash University showed that the territory's regulations and tax system regarding the infamous poker machines (also known as pokies) is the laxest gambling regime in Australia. The revelations were made at a time when the local Government is making preparations for presenting a more detailed legislation to the Assembly in the upcoming weeks. The step is set to make an overhaul in the club community contribution sector that is set to precede further changes under which the overall number of pokies in the ACT will be reduced to 4,000.
After the announcement of the upcoming crackdown was made, the main clubs in the ACT have called for the local Government not to be so strict, reminding that in the past there were revenue declines in the ACT which have occurred at the same time as revenue increases registered in Queanbeyan-based clubs.
ACT
Gambling
Regime Is the Laxest in Australia, Analysis Says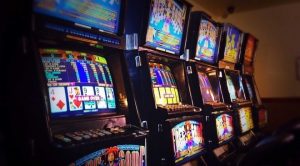 As mentioned above, the CEO of ClubsACT Mr. Rees used Mr. Livingstone's analysis to raise a red flag that such important gambling policy changes could cause
a massive decline in the ACT gaming revenues
, coinciding with gambling revenues increase of clubs in Queanbeyan.
According to the data included in the report, the poker machine regulations in the ACT were not as strict as the ones in other jurisdictions across the country, with the average pokies tax take in the ACT being the lowest on the territory of Australia. On the other hand, the number of machines per 100,000 people in the ACT was second-highest in 2015/2016 in comparison to their concentration in the New South Wales (NSW).
Mr. Rees further reminded that the state of NSW currently features lower taxes, while the ACT Government has been focused on making some changes to charges, fees and taxes.