NSW Government Funds Jackie Chan Movie with Unclaimed Poker
edit:casino time:2018-10-23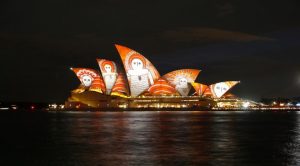 Under the existing state law of
New South Wales (NSW)
in Australia, the local government is given the chance to make decisions on the fate of poker machines winnings which are left unclaimed by punters on an annual basis. In accordance with the provisions, the NSW
Government
has the right
to determine what such funds are to be used for
, as long as they are directed to a cause or a project which would bring benefit to the community.
This is how the state has turned the local greyhound race sector and a Jackie Chan box office flop into two of the biggest beneficiaries of a fund which had been specially created to redirect unclaimed gambling prize-money to the wider NSW community. For the time being, it is the Community Development Fund that is run and controlled by the Office of Responsible Gambling and is used to re-distribute the unclaimed jackpot prizes of poker machines and the unclaimed gaming machine tickets.
Last year saw the Bleeding Steel sci-fi thriller which Jackie Chan starred in, got direct funding worth AU$850,000 from the NSW Government.
Gambling Laws Allows NSW Government to Redirect Unclaimed Winnings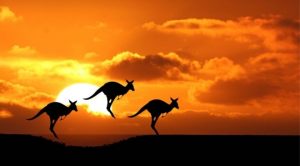 As mentioned above,
the Gaming Machines Act 2001
provides the local Government with the chance to spend unclaimed prizes of poker machines on "community benefits" which are considered appropriate by the Deputy Secretary who operates as part of
the Liquor, Gaming & Racing Division
.
In the two-year period from 2014 to 2016, the Government used the Community Development Fund to re-distribute a total amount of AU$3.34 million to 52 projects, most of which were local community ones. In addition, 30 separate grants were made by the fund for some war NSW war memorials upgrade.
Reportedly, back in 2016, a total of AU$850,000 were granted by the Fund to the Bleeding Steel movie starring Jackie Chan. For the time being, this has been the largest grant made by the Government to a single project, as it is worth one-quarter of the overall funding pool in the state. The funding was opposed to by some campaigners who claimed that the amount granted to fund the movie was too large, but a spokesman for the NSW Liquor and Gaming said that the movie would bring significant economic and tourism benefits for the region both in short and long term.
The grant was described as highly unusual use of the Fund's money, with Justin Field from Greens MLC questioning the large chunk provided for funding of the Jackie Chan movie. Mr. Field said that the money gathered in the fund should be used for more important community building projects or for providing further support for victims of gambling-related harm.