Federal Labor Party Actually Received Massive Gambling Indus
edit:casino time:2019-02-06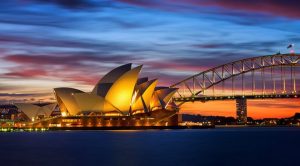 Only recently, the Commonwealth donations data was publicly released, revealing local gambling operators as some of the largest contributors to Australian political parties along with banks.
Undoubtedly, the revelations about the extent of the gambling sector's support for the political parties, and especially for the Tasmanian division of the Australian Liberal Party, draw much attention from the public and the media, as the reports of local gambling operators "buying" political support for their interests have given some grounds for doubts in the politicians' impartiality.
As previously reported by Casino Guardian, the Tasmanian Liberals have received donations amounting to hundreds of thousands of dollars from gambling companies to oppose to the Labor Party's intentions for further crackdown on notorious poker machines hosted by local clubs and pubs. According to reports, the total political donations of the Australian gambling sector to political parties more than doubled from approximately AU$700,000 in 2016/17 to more than AU$1.5 million in 2017/18.
The Australian Hotels Association (AHA) emerged as the second largest contributor to the political parties in the country, with an amount of almost AU$290,000 given as gifts to the Tasmanian division of the Liberal Party. Allegedly, the money was granted to guarantee the party's support for AHA's campaign against the proposed ban on pokies.
Labor
Party Gets More Gambling Industry Donations Nationwide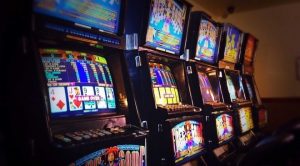 As it became clear at the time when the Commonwealth donations data was revealed, the
Tasmanian Liberals
received much more in contributions –
about AU$4.1 million
– in comparison to the local division of the
Labor Party
, which received
AU$1 million
.
However, the bigger picture seems to be different as the Labors seem to have attracted more gambling industry donations than the Coalition in the rest of the country apart from Tasmania. An amount of almost AU$700,000 in gambling sector contributions has been received by the Labor Party, with the Tasmanian arm of the party excluded. In comparison, the nationwide donations received by the Coalition were about AU$820,000, including the ones attracted by the Tasmanian Liberals and the Nationals.
Once again, it was the AHA which was pointed as the most generous contributor to the branches of the Labor Party. However, the Association was not the only one who favoured the Labors with monetary donations.